Salesforce has introduced the next generation of MuleSoft, a unified automation, integration, and API solution to automate any workflow, allowing any technical or non-technical team to adapt to constant change and business complexity.
The solution now includes no-code capabilities to automate repetitive manual tasks using bots with MuleSoft Robotic Process Automation (RPA) and to quickly connect data from any system, such as Slack, Stripe, and Workday, to MuleSoft Composer.
The new capabilities are fully integrated into Salesforce Flow, a complete suite of automation technologies across Customer 360 to save time, increase productivity, and deliver better experiences.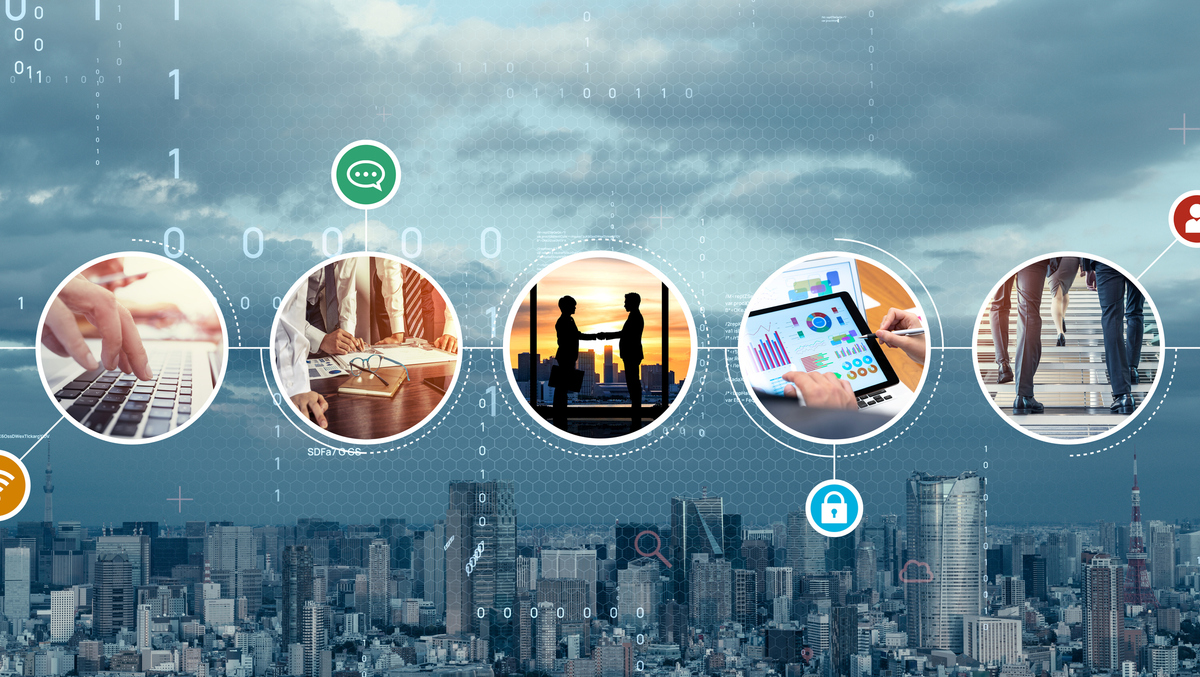 Business teams such as sales can close deals more efficiently, and service agents can quickly sync customer records to improve customer service interaction.
Shaun Clowes, MuleSoft's Chief Product Officer, said, "As an integral part of Salesforce Customer 360, MuleSoft helps businesses integrate complex systems and data while expanding the universe of people who can leverage automation in any design or workflow.
"The result is a powerful business and IT users, from sales and customer service to HR and finance, who can do more with less effort to create workflows and integrations that drive efficient growth and faster time-to-value."
The company says that modern automation and integration bring the future of work to every team. With macroeconomic uncertainty over markets, recruitment, pricing, and more, companies focus on efficient growth, cost savings, and productivity.
More than 90% of the demand for time-saving automation of business teams has increased over the past two years, according to new Salesforce research.
However, the all-digital work from around the world has led to an increase in the number of systems and the amount of data businesses need to manage and connect, creating integration barriers to the advancement of automation. And when new approaches are required or business requirements change, 96% of companies find it difficult to adapt existing automations.
According to the company, MuleSoft Automation solves these problems with capabilities that allow customers to:
Deliver intelligent automation everywhere: With MuleSoft RPA, any team can replace repetitive and manual tasks with bots that can intelligently process data from any system, document, photo, or legacy user interface. These bots can also be securely shared and reused between teams. Drive faster innovation with clicks, not code: Built specifically for business teams, both MuleSoft Composer and MuleSoft RPA, to connect applications with pre-built enterprise connectors and bots. Automate and integrate everything: MuleSoft RPA and MuleSoft Composer work seamlessly with Anypoint Platform, MuleSoft's integration and API management platform. Automations can take advantage of hundreds of connectors to key systems and even directly call on APIs created by engineering teams. Achieve end-to-end automation at scale: Teams can use MuleSoft RPA to automate workflows across multiple systems and apps by seamlessly integrating RPA bots with Salesforce Customer 360, Anypoint Platform, and MuleSoft Composer. Take care of security and management: With Anypoint Platform, IT teams can manage, monitor and secure any automation and integration built with APIs or bots. MuleSoft RPA automates every process for every team with personalized bots.
According to the company, with automation, Salesforce customers create value for their employees, customers, and business. Salesforce customers conduct 4.8 billion MuleSoft transactions daily and reduce operational costs by 74% while saving over 100 billion hours of work monthly with Salesforce Flow. In all industries, customers use Customer 360 with MuleSoft to automate workflows at scale and enable business growth.